ECOPRO's Company Name
The company name ECOPRO is a combination of "ECO," which is intended to represent ecosystem, nature and the environment and "PRO," which is intended to represent pro (in favor of), protect, prosper, project and professional. With this name we wanted to express how our company is committed to protecting the natural environment as one that is close to people, and furthermore, how our company is a group of experts who seek new creations.
Symbol Mark and Logo Type

Containing the Natural Environment
symbolizes mountains and fields; and blue symbolizes rivers and seas. Taken together, the bands extending from the ECOPRO logo symbolizes ECOPRO's practice of protecting and cleaning the natural environment, which is for all mankind.
Download AI
Download PNG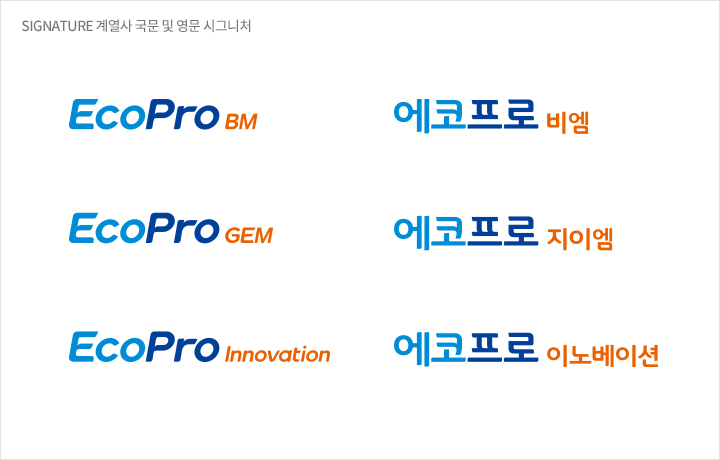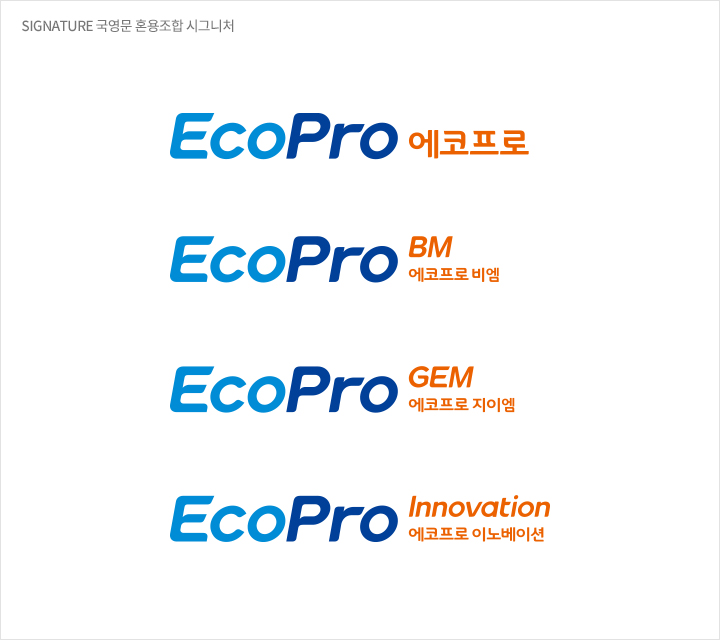 Color System (Color using rules)
The basic colors of the ECOPRO logo are Eco Blue and Eco Green, and Eco Impact Red can be used as an accent color within 10% of the entire area of coloration. In special cases, Warm Gray, Metallic Sky, Light Gray, and Dark Gray can be used as logo colors, but other colors cannot be used.
Download AI
Download PNG